CARLSBAD, Calif. (May 09, 2022) – TaylorMade Golf Company, an industry leader in product innovation and technology, adds to its impressive roster of talent with the signing of the current British Masters Champion Thorbjørn Olesen.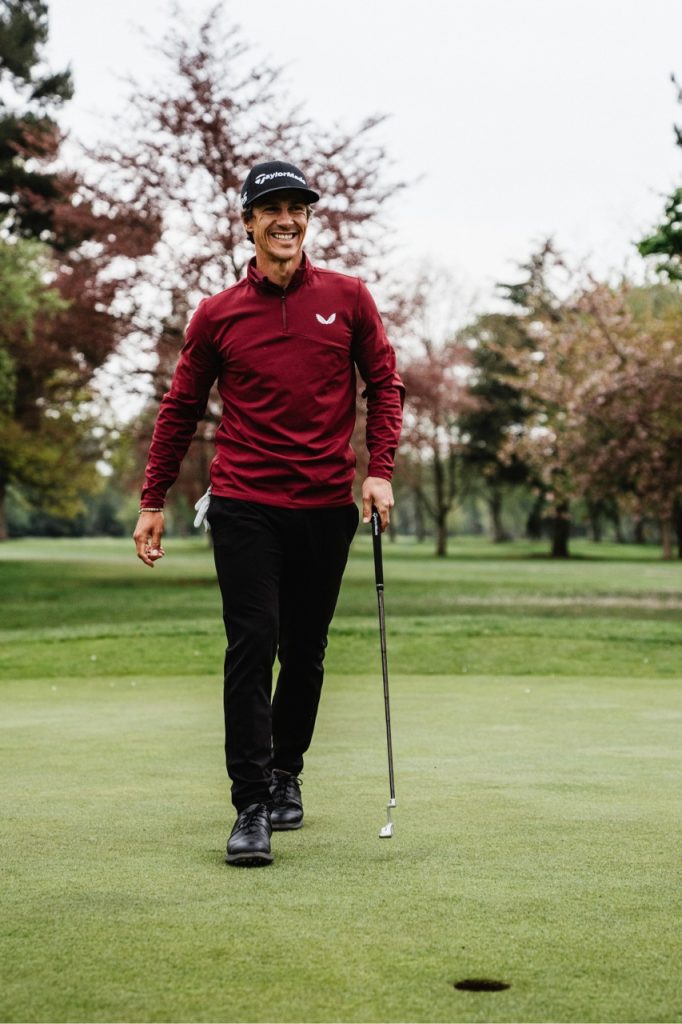 Since joining the DP World Tour full-time in 2011, Olesen has enjoyed six wins, including winning the 2022 British Masters on Sunday at The Belfry. Olesen also won a Rolex Series event at the Italian Open, which secured his place as part of the winning Ryder Cup team in 2018 at Le Golf National.
Olesen stepped into the professional rankings in 2008 competing on the Nordic league in 2009, graduating to the Challenge Tour in his first attempt. Olesen followed this with a successive promotion up to the DP World Tour, gaining his full playing rights for the 2011 season. Olesen would go on to win his first DP World Tour title the following year at the Sicilian Open.
"I've been playing TaylorMade on and off for a while now and I felt that the best golf I've played has been with TaylorMade clubs. TaylorMade's a great company to be a part of, it's a great team with great players. I'm proud to be associated with TaylorMade and I look forward to the future together", said Thorbjørn Olesen.
Olesen will continue to feature his Stealth Plus Carbonwood driver and P·700 series irons alongside his Milled Grind 3 wedges in his TaylorMade staff bag and will continue to test TaylorMade putters and golf balls as he makes his transition into TaylorMade equipment.
The Ryder Cup winner put Stealth Plus in the bag at his first start of the 2022 season and has already seen an increase in his average distance by eight yards versus 2021.
"Thorbjørn has chosen to use TaylorMade equipment for the majority of his successes in world golf which include a winning Ryder Cup team appearance and a Rolex Series win. We appreciate that a player of his standard has exclusively chosen to use 14 TaylorMade clubs and a TP5 golf ball as he continues to compete at the highest level of the professional game. Thorbjørn is a superb golfer with a bright future and we look forward to supporting his undeniable potential along with his wonderful family and team around him", said Adrian Rietveld, TaylorMade Senior Tour Manager.
Thorbjørn Olesen Need to Know
Olesen now has six DP World Tour titles to his name including one Rolex Series title
Olesen won yesterday's British Masters with an eagle-birdie finish to his rounds on both Saturday and Sunday
With this win, he jumps inside the top-10 of the DP World Tour Rankings
He was part of the 2018 Ryder Cup winning team
Career high ranking of World No. 33
Olesen has secured a Top-10 finish in both The Masters Tournament and The Open Championship
Thorbjørn Olesen
WITB
Stealth Plus Carbonwood Driver (9.0°)
Stealth 3-wood (15.0°)
Stealth 5-wood (18.0°)
P·770 3 iron, P·7MC 4-PW
Milled Grind 3 TW 56°
MG3 TW 60°