Dustin Johnson won his first LIV Golf Invitational Series title after holing a long-range eagle putt to claim a dramatic play-off victory in Boston.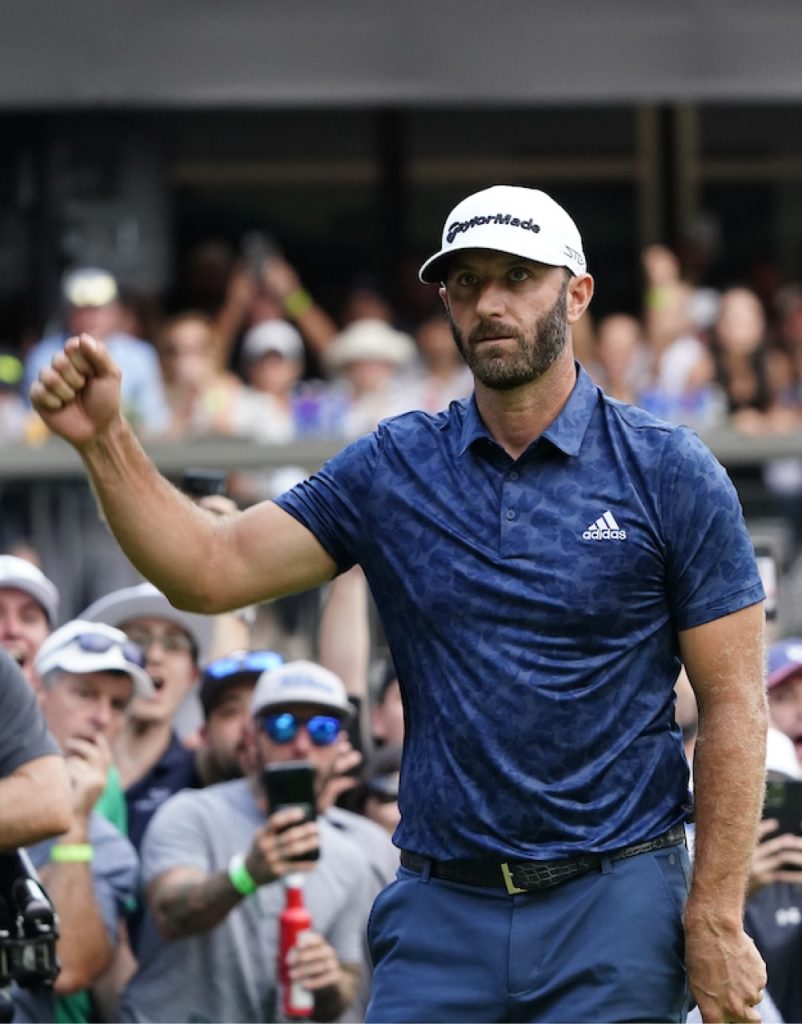 Johnson, along with Lahiri and Niemann, all finished their 54 holes in a tie for 15-under par, with DJ shooting a Sunday 65.
Returning to the par-5 18th hole for a sudden death playoff, DJ reached the green in two and it was his 35-foot eagle putt that couldn't be beaten and saw him become the first American to lift the individual trophy in the LIV Golf series.
"It's a great victory. Obviously we've got a great field, a lot of great players. Yeah, it's up there for sure", said Johnson about his win. "I felt I had a really good read on it, I might have hit it a little harder than I wanted, as soon as I hit it, I begged it to hit the hole and it did."
The two-time Major Champion, who finished eighth in the inaugural LIV Golf event in London, fourth in Portland and third at Bedminster added more history to his incredibly impressive list of achievements.
As well as the first prize, DJ's team, the 4 Aces, won the team event by two shots over the Crushers – a third team title in a row for the side led by Johnson.
Congratulations on both your individual and team title, Dustin. We are so happy for you!