A 25-foot putt in a three-way play-off, was enough to grant Pedro Figueiredo his maiden Challenge Tour victory at the KPMG Trophy.
Shooting a final round 64 (-7), saw him enter into a play-off with Sweden's, Anton Karlsson and Welshman, Stuart Manley. A birdie putt on the first extra play-off hole could not be matched by either, and Figueiredo took the title.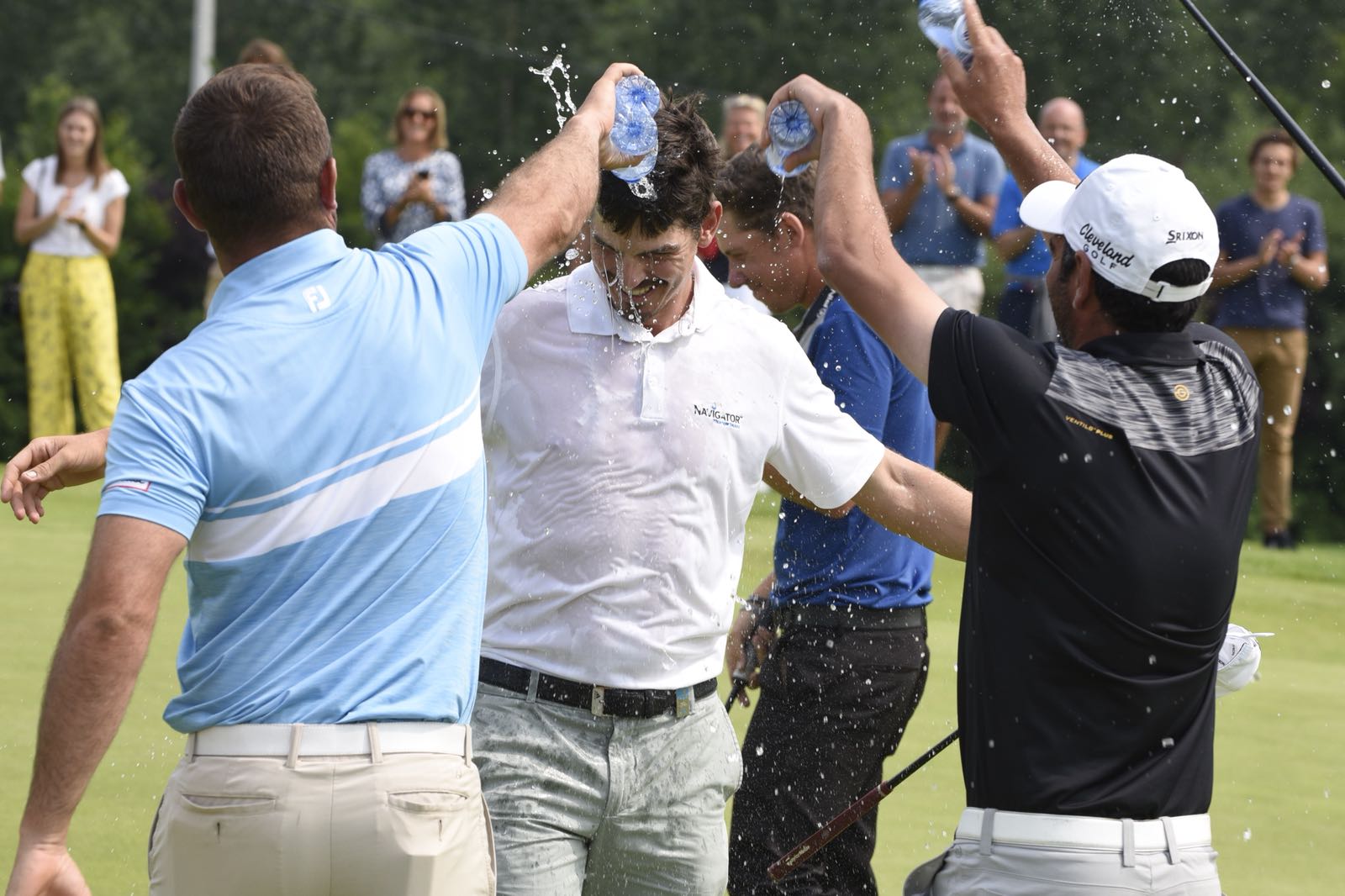 Beginning the day four shots behind the leader, Pedro shot a bogey-free 64, including 5 birdies and an eagle, to lift him to 22 under par. He also had a birdie putt on his final hole to win, which he unfortunately could not convert, but made amends in the play-off.
"It feels really good to win," said Pedro. "It's my first victory on the Challenge Tour. I'm beyond words, it feels really good."
"I've had a few tough years starting as a pro and now to come back strong and be able to win on the Challenge Tour means a lot to me. I'm very thankful for it and it feels really good.
Pedro shot rounds of 63, 68, 67 and 64 throughout the week at L'Empereur G&CC, which included 24 birdies and 2 eagles. 
"It means a lot for my confidence. Knowing that I'm able to win here on the Challenge Tour because the level is great out here, it means a lot. I hope to build on that confidence and get a few more victories in the future."
This win lifts Figueiredo into tenth position on the Road to Ras Al Khaimah rankings, on a total of 39,532 points. He will go on to tee it up at the Hauts de France Open this week at Saint-Omer. 
Well done Pedro – we are all so thrilled that you have captured your first Challenge Tour victory, and know that it is just the beginning! 
Photo credits: golfsupport.nl