Martin Laird clinched his fourth PGA Tour title with a dramatic victory at the Shriners Hospitals for Children Open.
This was the Scot's second Shriners Open victory and his first PGA Tour win in seven years. 
Playing on a sponsor's exemption as he returns from knee surgery, Laird had to hole a twenty-two foot putt on the second play-off hole against Matthew Wolff and Austin Cook to seal victory and a return to the winners circle.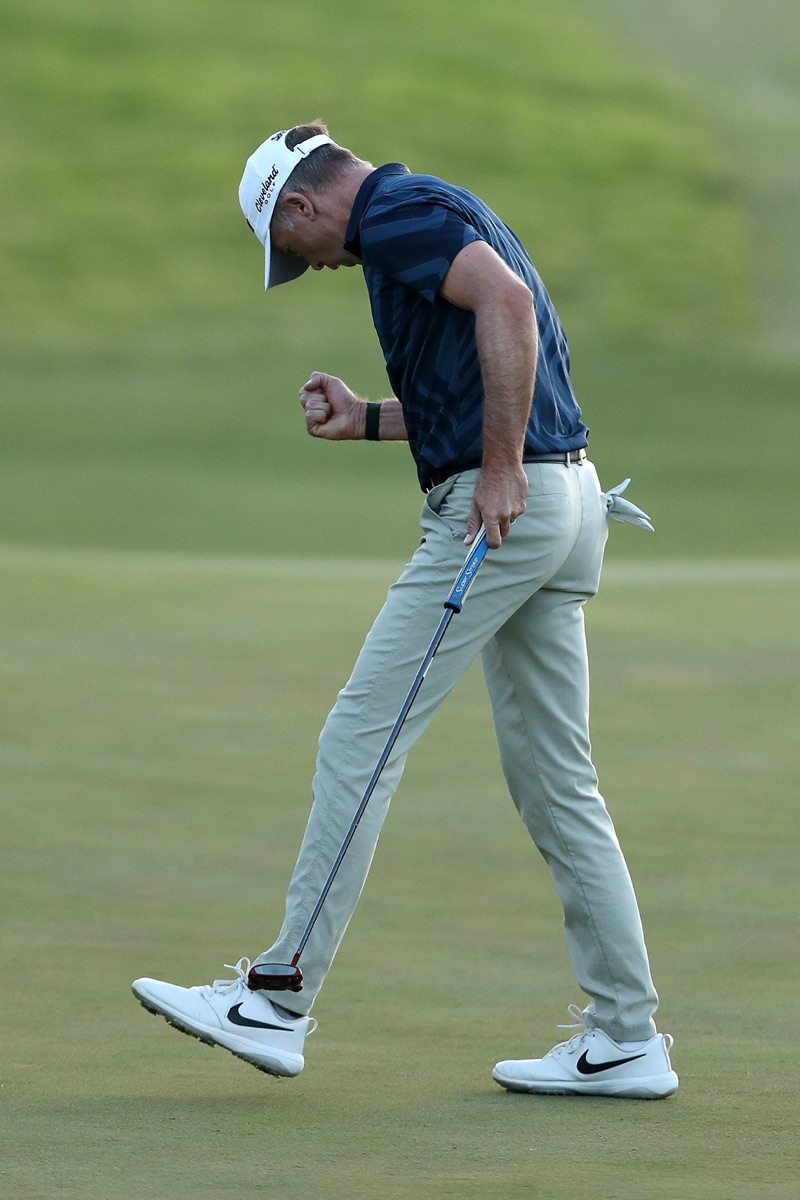 "When I sit back and think about it, this win might go right to the top just because it's been a while," Laird said. "I had a bunch of life changes since my last win. Now I've got a couple kids who kept asking me when I was going to win the trophy. It's going to be nice to take a trophy home for them this time."
Standing on the seventeenth tee-box, with a one shot lead, Martin pushed his tee shot right onto a hill. This left him with a very difficult pitch from a downslope, over a cart part, through trees with water behind the green. 
Laird pulled off an almost impossible shot to find the green and then buried his seventeen foot putt to save par. This provided him with the buffer that he needed, as he went on to make bogey on the final hole of the tournament, to finish on twenty three under par and send it to a three-way play-off. 
The superb pitch on seventeen wasn't the only miraculous shot that Martin pulled off on Sunday. On the par five ninth, his second shot finished in the upper lip of a bunker, almost buried.
With an awkward stance and a tricky lie to deal with, he hit a tremendous bunker shot and holed out for eagle. He eagled this hole three times in four rounds. 
"Obviously I wasn't planning on holing it… but I was hopeful of getting inside maybe ten feet if it came out pretty good. I hit it hard as I could. The sand exploded and I couldn't see anything, and I managed to open my eyes up as the ball landed and it started tracking. I enjoyed being down to the level of the bunker and watching that one go in. I'm not going to lie."
With this win, Martin has secured full status for a further two seasons after this one and has moved to fourth in the FedEx Cup rankings. 
Well done on the well-deserved victory, Martin. We are so proud of the resilience you have shown over the last number of years!