Two time U.S. Open qualifier and rising star, Luis Gagne, has signed a partnership deal with rising beverage brand Hydra-Guard Sports Drink. The company, that has professional stars such as Paul Millsap, Alexander Mattison and Tiago Splitter among its top athletes, now welcomes Luis, as he hopes to rise to the PGA Tour.
Gagne, a native of Costa Rica, wants his legacy to be something that goes beyond golf – globally. "I started playing when I was 3-years old. My journey has been amazing and I have gotten to see so many cool places. The best part about it is – I'm only just getting started, so excited to see where the future leads me."
Though Luis is just getting started, he has seen much success already and has many notable achievements such as 2x back-to-back US Open qualifier (2018 & 2019), 2x Palmer Cup participant, 2018-19 PING Southeast All-region Team, 2018-19 Ben Hogan Award Watch list, 2017-18 SEC First Team, 2016 Maui Jim Intercollegiate Champion and the 2016 David Toms Intercollegiate Champion.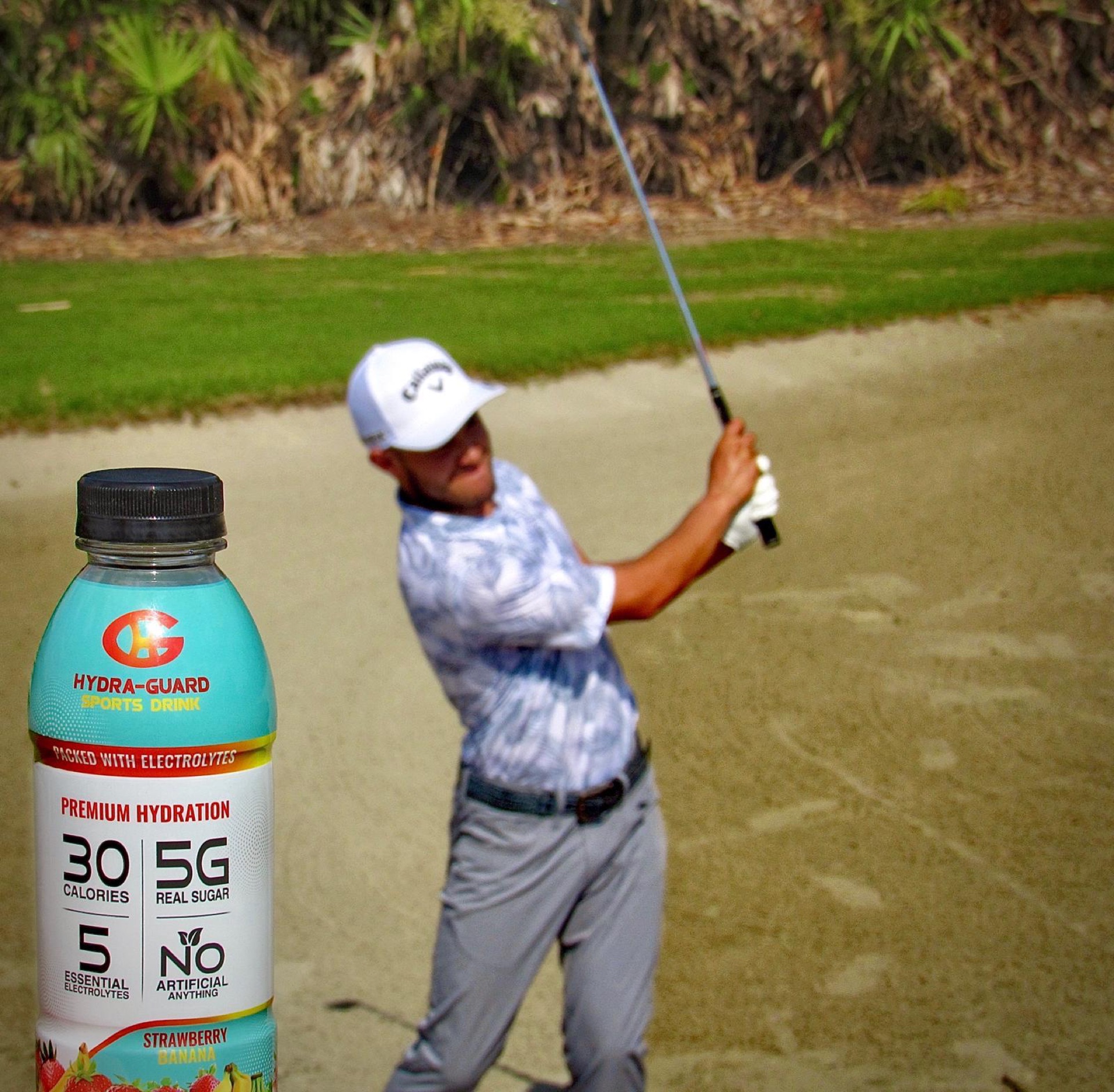 The future is bright on the course for Luis, so for those watching him, have your sunshades ready. If you are a golfer, then you know the importance of staying properly hydrated while managing the course throughout the days, especially in the summer months.
"Hydration is key to fuelling my on course performance and I believe that my partnership with Hydra-Guard is key to enabling myself to stay hydrated and mentally sharp, which will ensure my performance stays high," said Gagne.
The quickly rising natural sports drink originally launched in 2017 and expanded its footprint in recent years. CEO Joseph Tucker says "Gagne has a very bright future. The margin of error in the game of golf is tremendously small, especially at his level, and we are just honored to keep him properly hydrated for when that perfect shot calls his name."
Luis is currently looking forward to the release of the dates of his next tournaments, as they get back to normal in a post-quarantine schedule.
Follow @lgagne777 as he takes on the PGA and use Luisgolf10 at checkout!