It was another successful team event for Denmark's Thorbjørn Olesen, this time teaming up with Lucas Bjerregaard and claiming victory at the first ever GolfSixes event on the European Tour.
Denmark had finished second in Group A on Saturday, with them then coming out victors against France and Italy in the quarter and semi-final matches.
It was a tight final match with a birdie on the third hole, giving Australia a 1-0 lead. But it was no surprise when Denmark came back and won the final three holes to be crowned the inaugural GolfSixes champions, with a 3-1 win over Australia.
"It's gone pretty well for me in team events recently," added Olesen. "I don't know if I'm a lucky charm. I feel like I've had good partners, as well."
"I was hoping for a win but Lucas played great, especially these last six holes. I was struggling a little bit.
"It's been fantastic. Team Denmark has got a lot of support, so we're really happy with that."
"It's been a very intense couple of days. Feels like you've played 72 holes or even more. Six holes, it's very intense match play, playing only six holes and every shot really counts."
Congratulations to Thorbjørn and Lucas on their fantastic win!
Team Portugal
Portugal's Ricardo Gouveia and José-Filipe Lima cruised into the knockout stages of the GolfSixes with another dominant win in the second round of matches at the Centurion Club.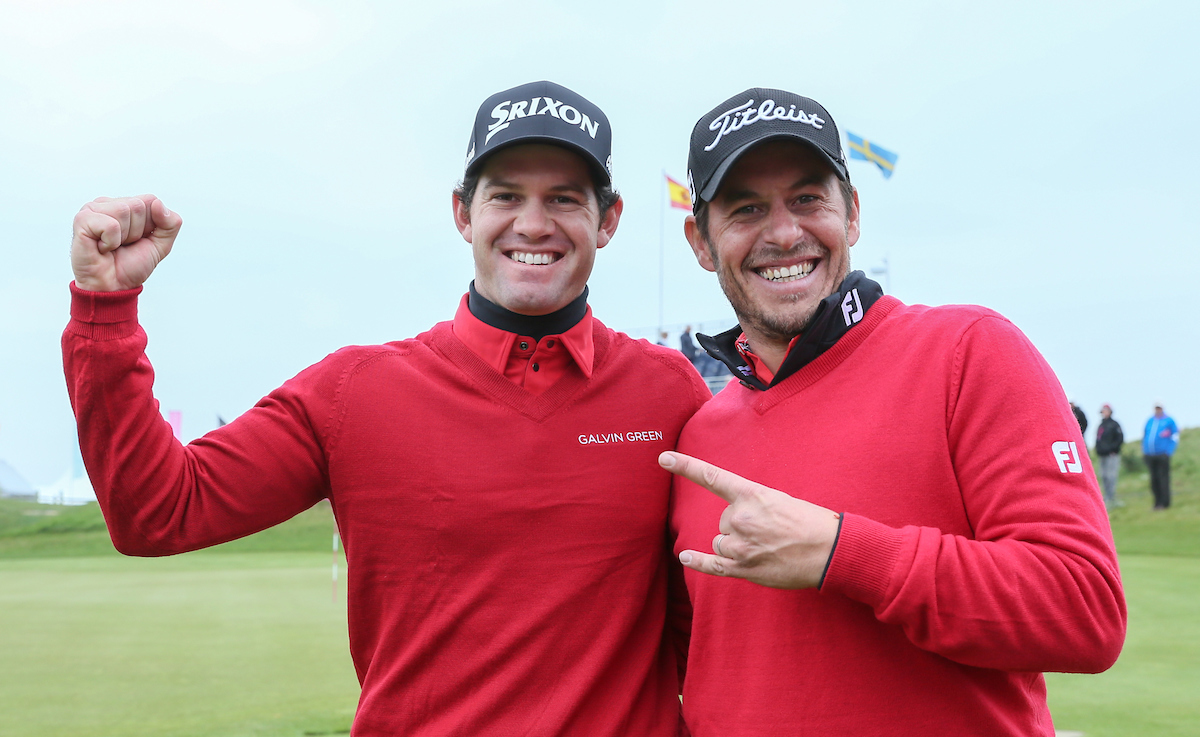 They had made five birdies in a 4-0 win over Wales in the first round of matches and made three more in another 4-0 victory over Australia to guarantee progression from Group C.
Unfortunately, they were beaten by Scotland at the quarter-final stages, 3-0, after the Scotsmen made two birdies and an eagle to claim victory and progress to the semi-finals.
It was a fantastic weekend for Ricardo and José and they both go on to play in their home open this week, at the Open de Portugal.