Scottie Scheffler held off the chasing pack to win his first Major Championship at the 2022 Masters Tournament on Sunday.
He posted rounds of 69, 67, 71 and 71, leading him to be the only player in the field to play under par for each round at Augusta National this week.
Having started the day with a three-shot lead, the World Number One calmly and efficiently handled everything that was thrown at him and went on to win by 3 shots on 10-under par.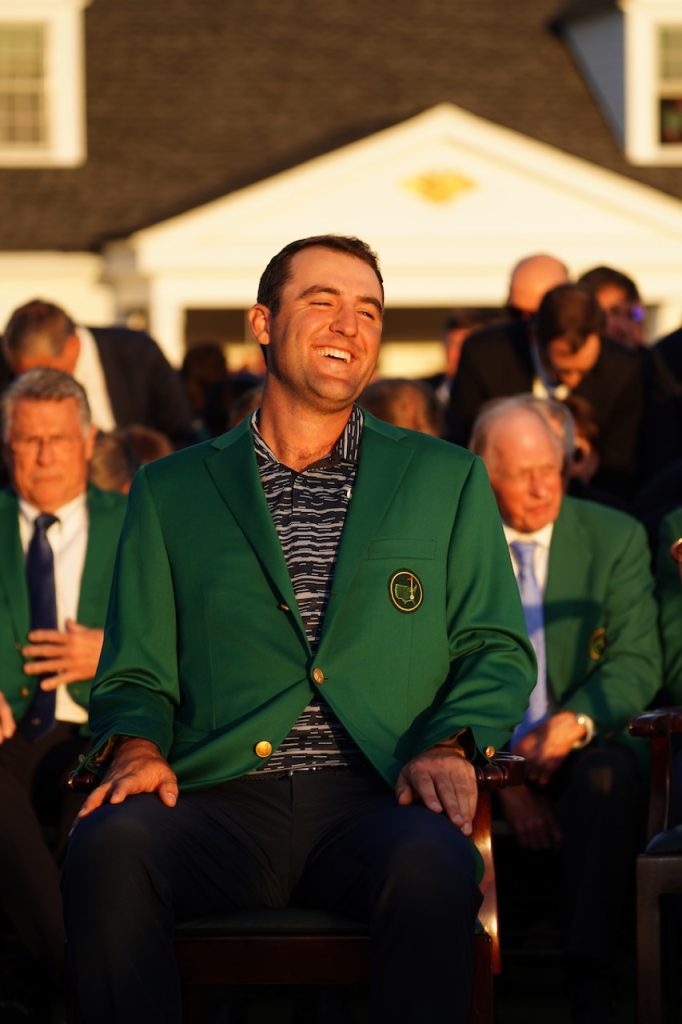 His lead was cut to one shot after Cameron Smith birdied both the first and second holes, but Scheffler pitched into the side of hill on the third and his ball hit the pin dead on and fell in for birdie. Smith made bogey on the same hole and Scottie's lead was right back to where it started.
Scottie went on to make birdie on the 7th and turned in 34 shots. He made a crucial par save on the 11th and from there he birdied the 14th and 15th holes to extend his lead and give himself an enjoyable walk up the 18th fairway to the final green at Augusta National.
"I never expected to be sitting where I am now," Scheffler said from the champion's press conference. "You don't expect things to come to you in this life. You just do the best you can with the hand you're dealt. I never really thought I was that good at golf, so I just kept practicing and kept working hard, and that's just what I'm going to keep doing."
Over the last 58 days, Scottie has won the WM Phoenix Open, which was his first PGA Tour victory, followed by the Arnold Palmer Invitational in March and then just three weeks after he claimed his first WGC title at the WGC-Dell Technologies Match Play, which moved him to World Number One.
And now, after his fourth win in six starts, he is a Major winner and will always be the 2022 Masters Champion.
When reminded that he could play in the Masters for the rest of his life, he said, "That's the coolest part about this whole deal. This is such a fun golf course. It's such a fun piece of property. I mean, it's Augusta National. It's about as cool as it gets. It's so fun to play. I just can't, I can't believe that I can come back for a lifetime and get to enjoy, enjoy this golf course."
We are speechless, Scottie. You are an incredible human being and we are so proud to be right by your side on this journey.